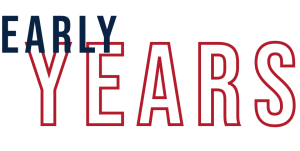 Before he was ever the beloved Big Papi, David Ortiz was just a kid from the Dominican Republic.
Ortiz was born in Santo Domingo, Dominican Republic on November 18, 1975. David's father, Enrique, played baseball for several years in the Dominican pro and semipro leagues and became a source of inspiration for David. As a young teen, David learned to love the game like his father and followed in his footsteps. David's mother, Angela, played an enormous part in David's life and still does to this day. David's mother tragically passed away in 2002 and honoring her through his hard work and accomplishments became his biggest motivation. Starting off his professional career in 1992, David signed with Seattle Mariners Organization, playing in their minor-league system until he was traded to the Minnesota Twins in 1996. David made his Major-League debut on September 2nd, 1997 and went on to play for the Twins Organization for six seasons. His time in Minnesota came to an end upon the culmination of the 2002 season, after which he caught the eyes of the Boston Red Sox.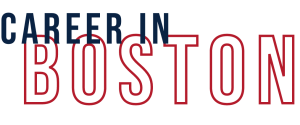 David signed with the Red Sox in 2003.
Upon returning to the Dominican Republic in the offseason following his departure from Minnesota, David ran into his good friend Pedro Martinez. Pedro was excited by the idea of becoming teammates on the Red Sox and was instrumental in recruiting David to Boston. It proved to be a perfect marriage for both parties, with David making an immediate impact finishing top 5 in MVP voting and leading the Red Sox to the ALCS in 2003. While the team didn't reach their ultimate goal that season, a foundation was laid and Red Sox Nation knew they had a special team and talent in David. In 2004, he outdid his performance from the prior season, hitting .301 with 41 home runs while driving in 139 runs.
David quickly became a Boston fan-favorite, earning the nickname 'Big Papi' that persists today.
In the 2004 postseason, he helped orchestrate a historic comeback against the rival New York Yankees in the ALCS. David's iconic walk-off home run in Game 4 and game-winning single in Game 5 of that series are highlights that will live forever in Boston and Baseball history. To date, the 2004 Red Sox are the only team to overcome a 3 games to 0 deficit and win the series. The season was capped off when David and the Red Sox swept the St. Louis Cardinals to bring Boston their first World Series Championship in 86 years.
After 2004, David was widely known as one of the game's most feared and clutch hitters. Over the duration of his career, David was named an All-Star 10 times, won 7 AL Silver Slugger awards, joined the exclusive '500 Home Run Club' and helped bring Boston two more World Series Championships in 2007 and 2013. At his position of Designated Hitter, David holds the all-time MLB record for hits, runs batted in, games, plate appearances, at-bats, runs, doubles, total bases, extra-base hits, and walks.

David announced his retirement on his 40th birthday, deciding to play one last season in 2016.
Throughout his final season in 2016, it came into focus just how much David meant to not only Boston and the Red Sox, but to the game of baseball in general. In what would typically be seen as unprecedented, David was frequently honored and celebrated at visiting ballparks for his career accomplishments. Despite it being the last season of his playing career, David had one of the best seasons ever, batting .315 with 38 home runs and 127 RBIs, good for most by any player in their final. To reflect this, he was named the AL Hank Aaron Award Winner for the 2nd time in his career, an award to honor the best hitter in each league throughout the season. On June 23rd, 2017 David returned to Fenway Park to become the 10th player in team history to have their jersey retired.
His iconic #34 will forever hang in Fenway and his legacy always remembered in Boston and beyond.